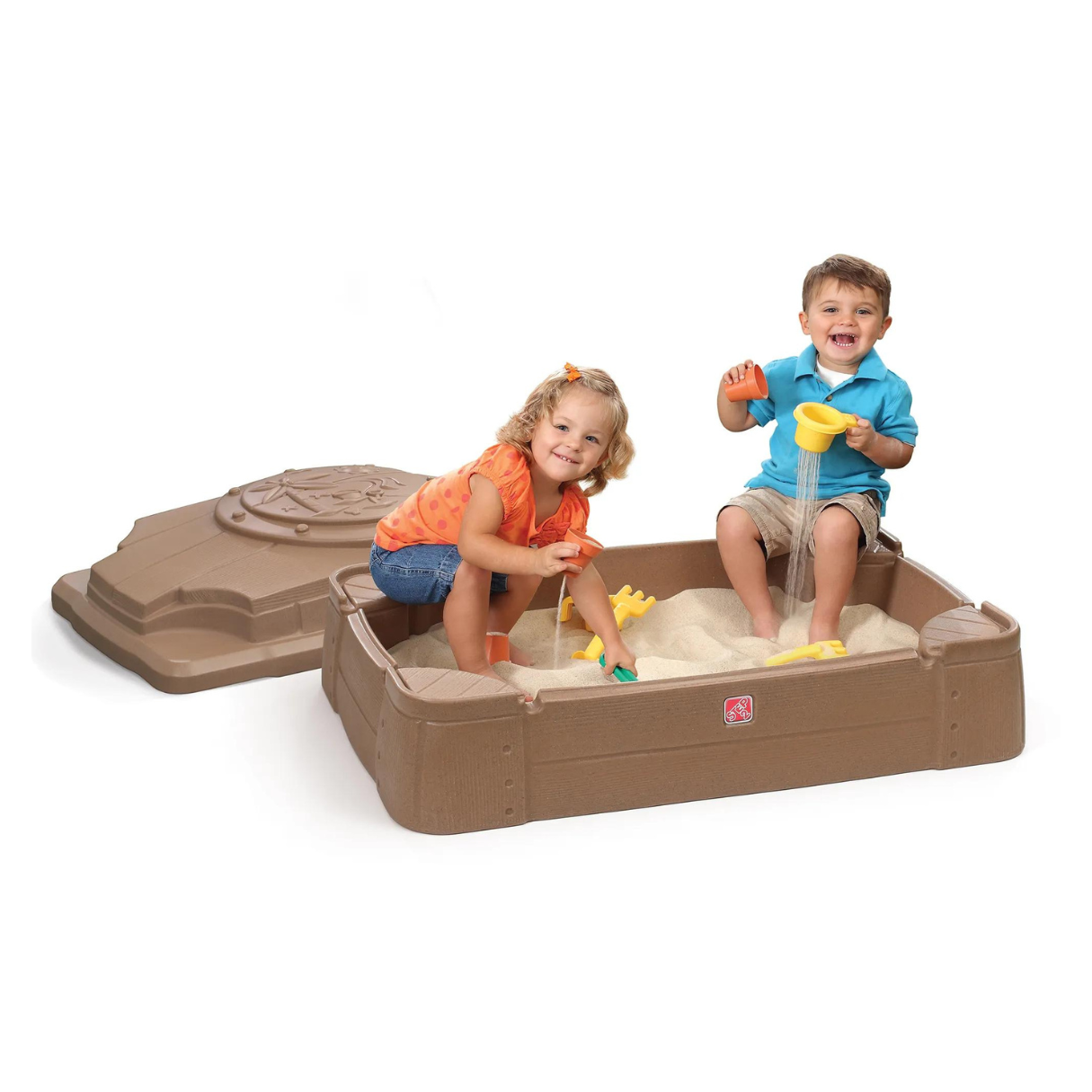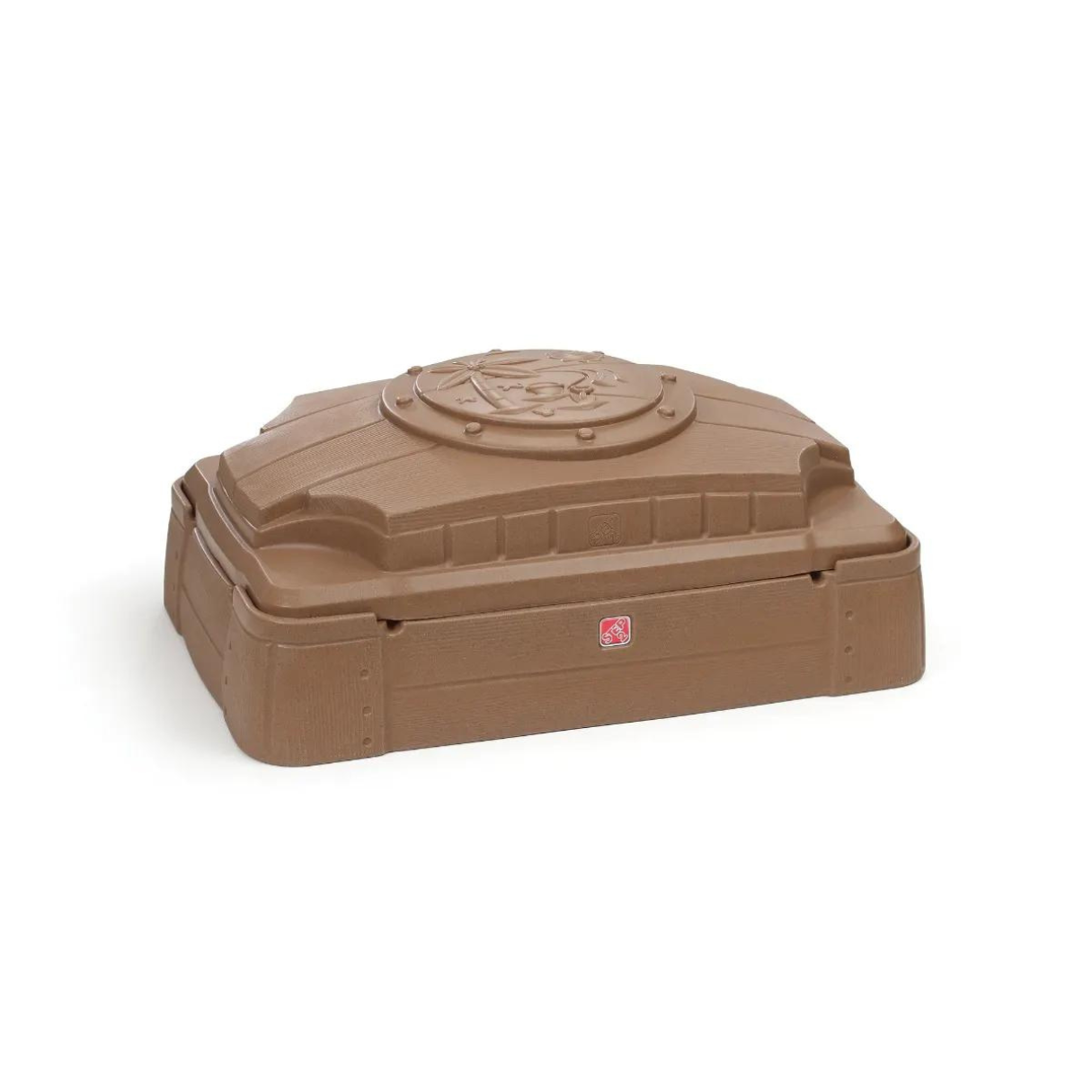 Step 2® Play & Store Sandbox
Step 2® Play & Store Sandbox
The Step2 Play & Store Sandbox™ has a contemporary design and plenty of space for multiple kids to play together. Outdoor sandbox play for toddlers is a childhood staple, full of sensory play as well as encouraging interactive social interactions with friends and family. Up to four toddlers can sit on the molded-in seats to dig in the sand together. Let their imaginations run wild with so many ways to play with this sandbox for kids, from digging up buried treasure to building castles, and more! Get playing faster than ever – this sandbox and lid arrive fully assembled, so you can open the box, fill with sand, and play (sand not included).
 

Made in USA.
Neutral coloring and outdoor textures make this sandbox a beautiful addition to any backyard!
Sandbox lid provides protection from potential critters as well as creates covered storage for toys and accessories.
Features four molded-in seats, able to hold up to 50 lbs. (22.68 kg.) each.
Sandbox can hold up to 200 lbs. (90.72 kg.) of sand.
Accessories not included
Sand and accessories not included.
Easy to clean: Use disinfectant wipes or household cleaners whenever you want!
Fully assembled, just open and play!
In the box: Sandbox and lid.
Available For:


Store Pick-Up (Cataño Warehouse or Aliss Galería Los Paseos).

Home Delivery (ETA 2 Days).
People who bought this product, also bought