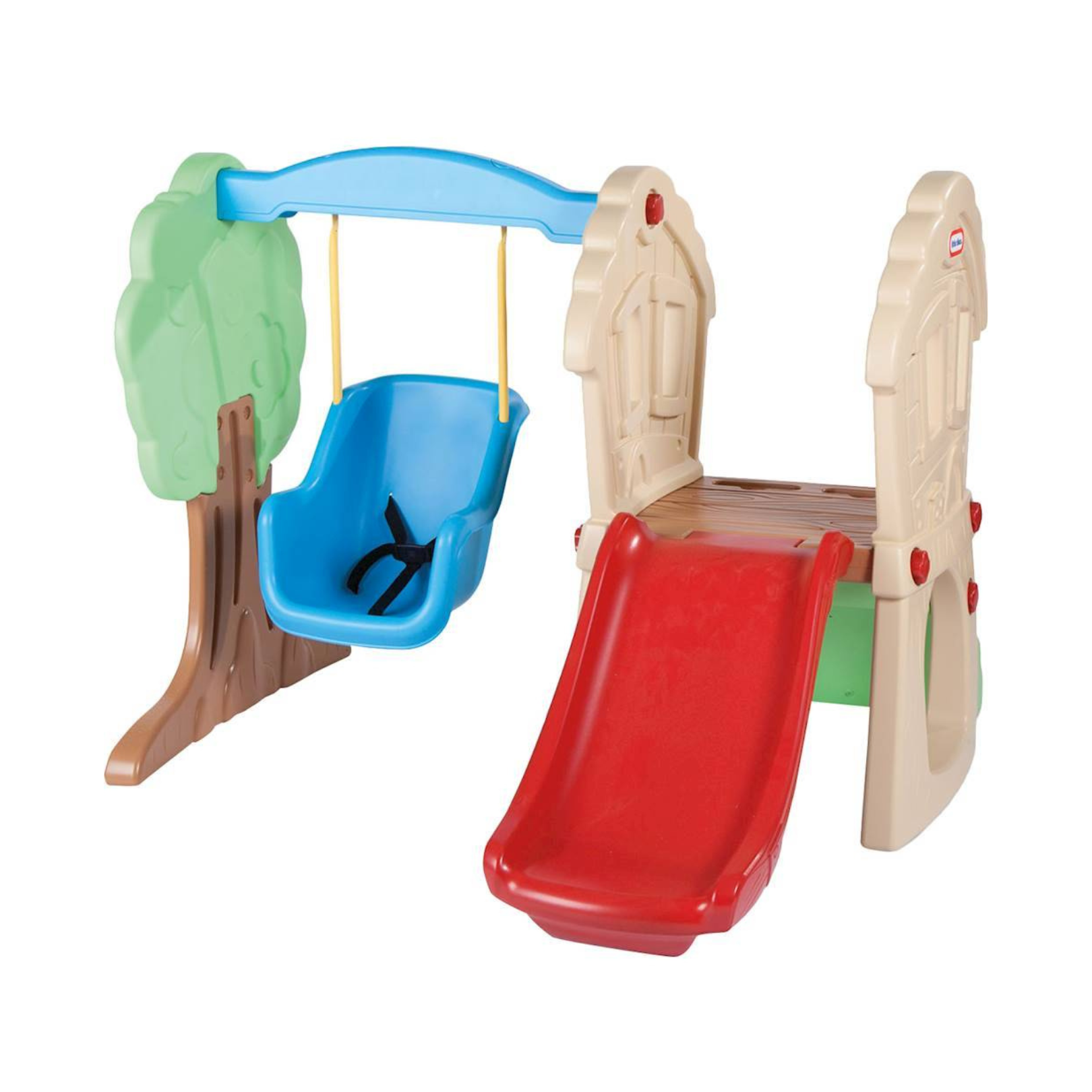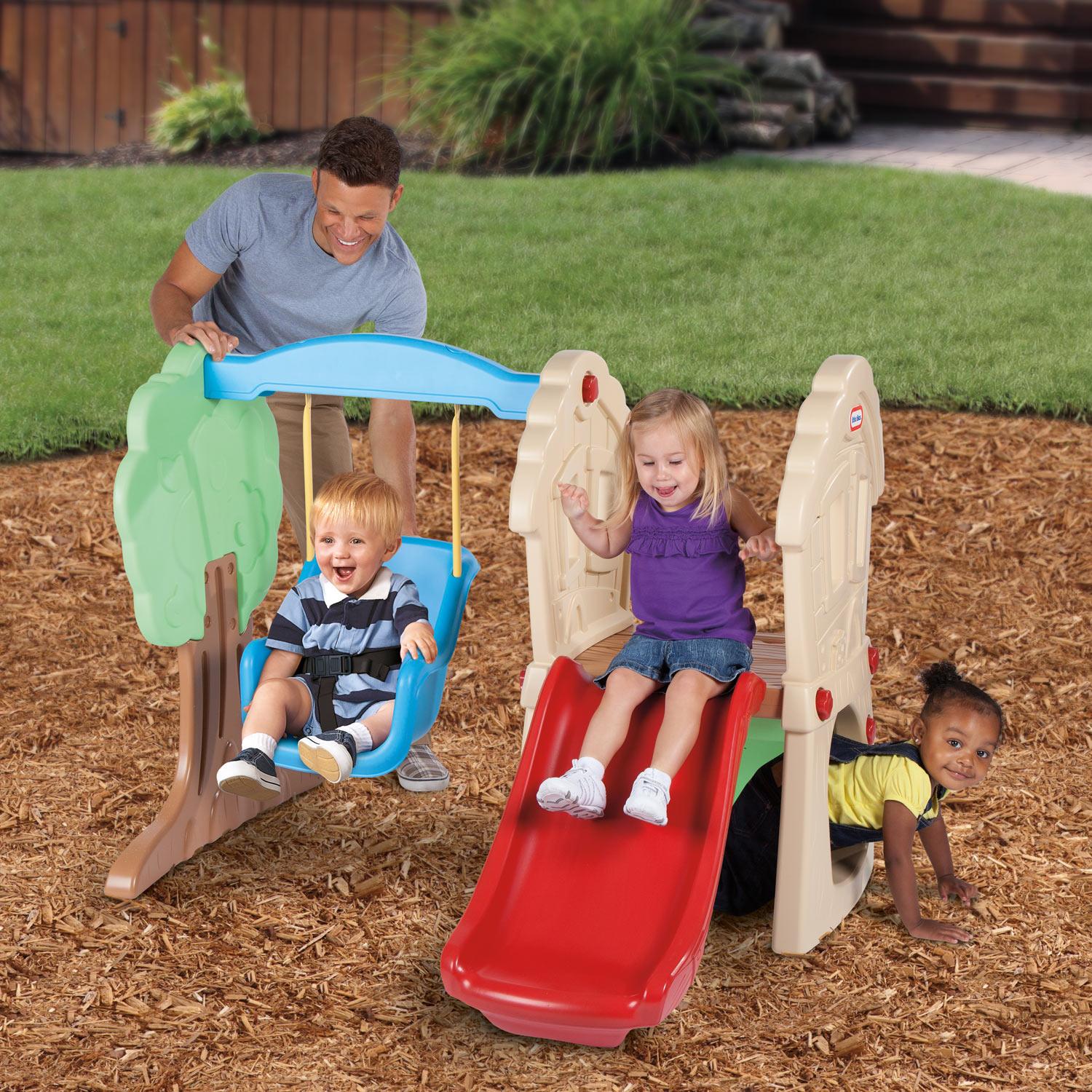 Little Tikes® Hide & Seek Climber & Swing
Little Tikes® Hide & Seek Climber & Swing
Ages: 12 months - 4 years
Dimensions:
Product Size: 53.50''L x 52.00''W x 41.00''H --- Weight: 34.00lbs
Slide length: 28.25''L
Climbing wall: 12.50''H
Ground to swing seat: 8.00''H
Slide height from ground to top of slide: 19.75''H
Platform height from ground to top of platform: 18.00''H
Carton Size: 40.50''L x 19.00''W x 27.00''H --- Weight: 36.00lbs
 

Additional Notes:
Swing includes a 3-point safety belt
Easy climbing rock wall for beginners
Gentle-slope slide for soft landings
Remove the swing wall and now it becomes a climber
Can be used indoors or outdoors
Maximum number of children: 3
Maximum weight limit: up to 45lbs per child
Assembly Required
The Hide & Seek Climber & Swing is intended for home backyard use only!
Available For:

Store Pick-Up (Cataño Warehouse or Aliss Galería Los Paseos). 

Home Delivery (ETA 2 Days).
People who bought this product, also bought