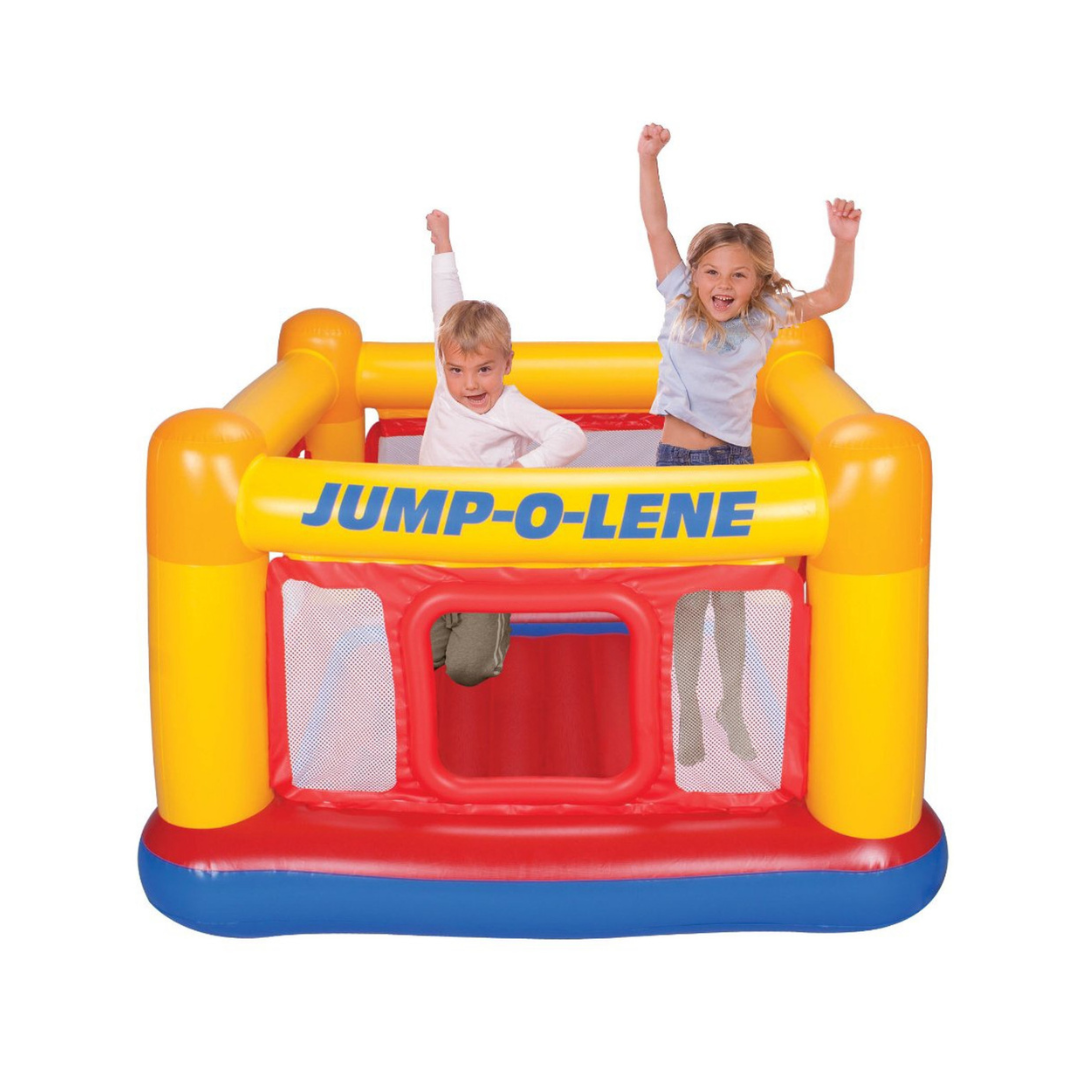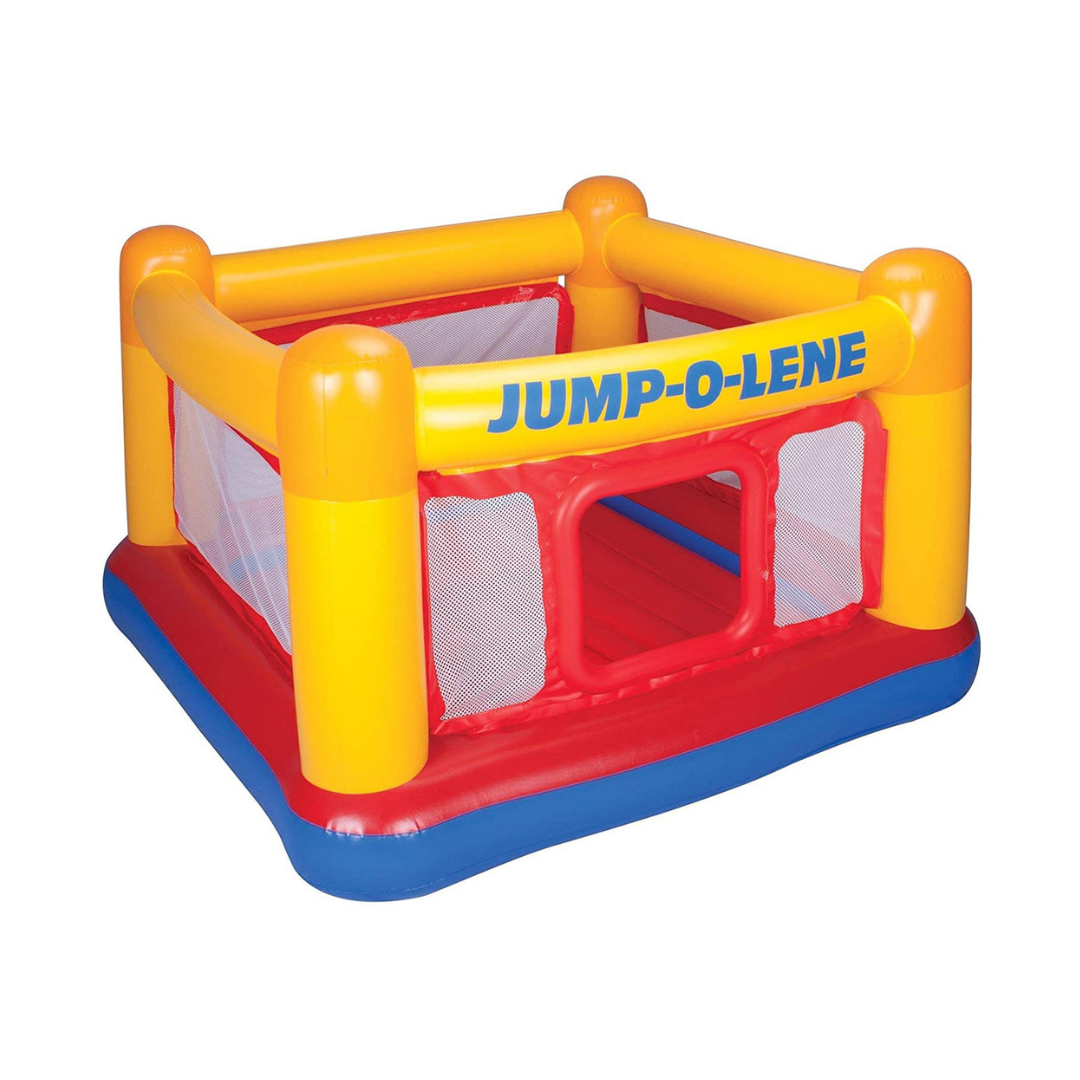 Intex - Jump-O-Lene
Intex - Jump-O-Lene
The Playhouse Jump-O-Lene has an inflated base size of approximately 68.5in X 68.5in. The overall height from the floor is 44in.
It has a soft inflatable floor and high walls to provide a safe bouncing platform.
The sides have reinforced net inserts so you can keep an eye on the children as they play.
Recommended for children ages 3 to 6 years old. Maximum 120 lb. weight capacity (2 children maximum).
Please note that Intex does not supply an inflator pump with this item but one can be purchased separately if required.
Available For:

Store Pick-Up (Cataño Warehouse or Aliss Galería Los Paseos). 

Home Delivery (ETA 2 Days).
People who bought this product, also bought